Business Express Line of Credit
HFB's BELOC is designed to give your company the working capital that it needs to be successful. This revolving line of credit can be used for those times when you need to stock up on inventory, buy equipment, hire a new employee, or advertise your business. What ever you specific business needs, HFB is here to help your small business work at its most efficient level.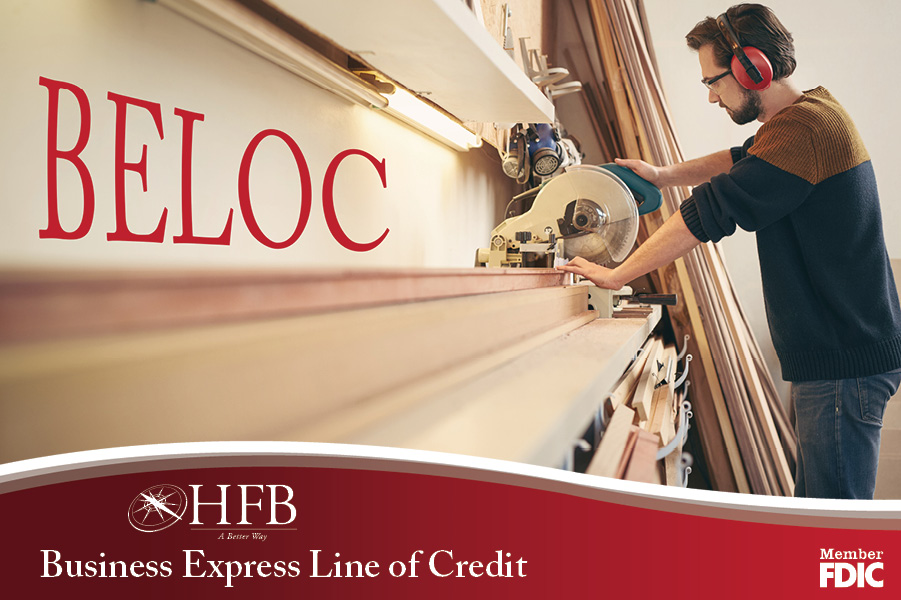 HFB is the home of local banking and local decisions. Call us today!
Rates as low as 6.25%*

No collateral needed. Based on qualifying business owner.**

Revolving credit line from $5,000 up to $50,0000

Initial term of one (1) year with longer terms available after maturity based on performance

Low flat fee of $300

Advances available through an active HFB business checking account†
Contact Us today to apply!
*APR - Annual Percentage Rate will vary daily based on the Prime Rate published in the Money Rates section of the Wall Street Journal (WSJ). Rate is subject to change. Apply at one of our convenient local branches. **Qualification based on owner's financials, not the business's financials. †Advances are only available through a qualifying HFB business checking account.