It's an HFB Mortgage Tailgate Party!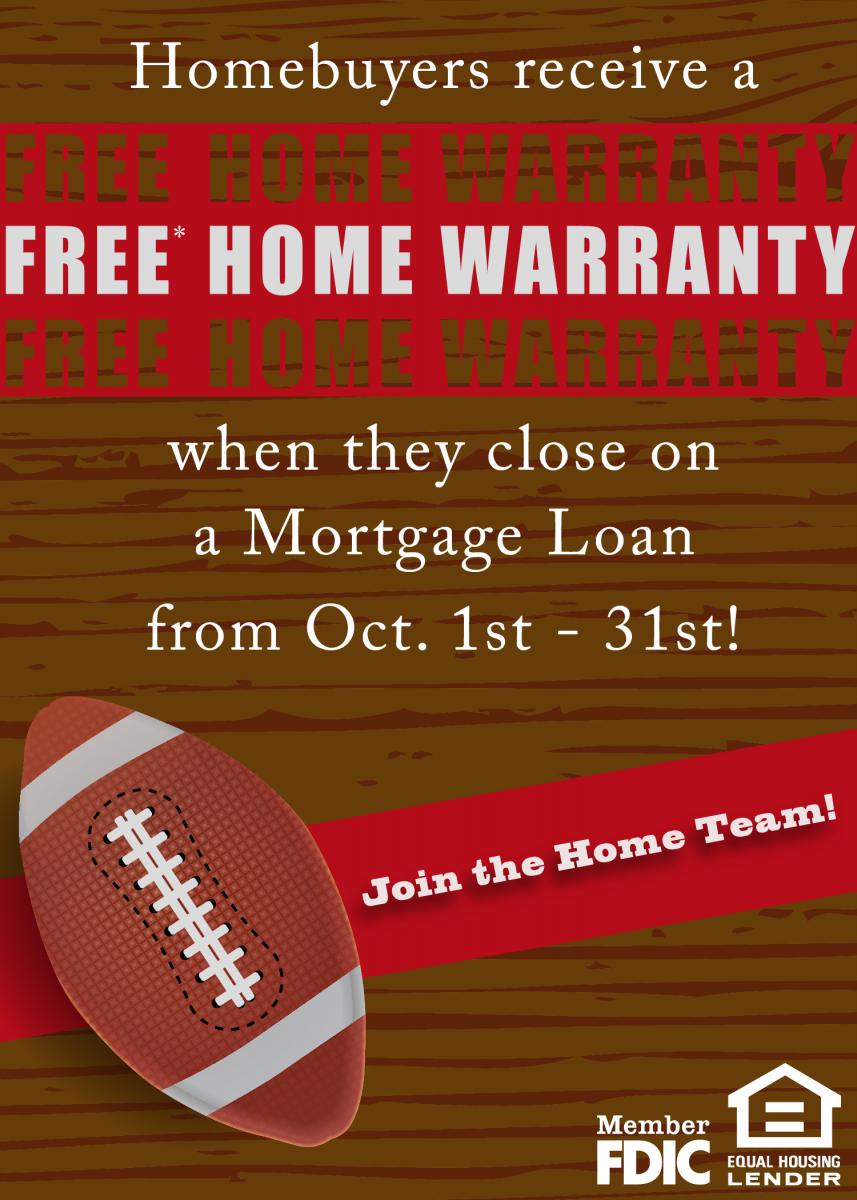 Want to know more about this offer?




Call us Today!







Disclosure for above picture:
Receive a one (1) year home warranty for free* from any provider of your choice when you close a purchase money residential mortgage loan with a principal amount of at least $100,000 with Home Federal Bank from October 1st through October 30th, 2018. The loan must be closed-end and secured by a first lien mortgage on your primary residence in the State of Louisiana. This offer excludes Rehabilitation, Bridge and Portfolio loans. *Offer valid for payment of the first year premium due of up to $500 on a home warranty plan. Offer does not apply to any deductible or other fees associated with any home warranty plan. The home warranty premium will be paid by the bank to the home warranty provider of your choice at closing. No credits will be given to you for any premium amount of less than $500. The home warranty premium will not be paid if your closing does not take place for any reason during the time period identified above. All credit applications are subject to the bank's credit, underwriting, and approval guidelines and specific program qualifications apply for VA, USDA, and Hero's Advantage Home Loans. You must select the home warranty provider and provide the name of the provider and any premium payment information requested by the bank at least 7 days prior to closing. Until this date, the terms and conditions of this offer are subject to change without notice and this offer may be withdrawn at any time. The bank will not recommend a home warranty provider to you and will not assist you in evaluating or selecting a home warranty provider. Limit one per household. Home Federal Bank NMLS#503926.