Community Support
Home Federal Bank is committed to giving back to the community that has aided in our success. Through our sponsorships and contributions, we support the economic, cultural and social life of the local communities in which we live and work. We evaluate funding an organization or event based on the criteria below.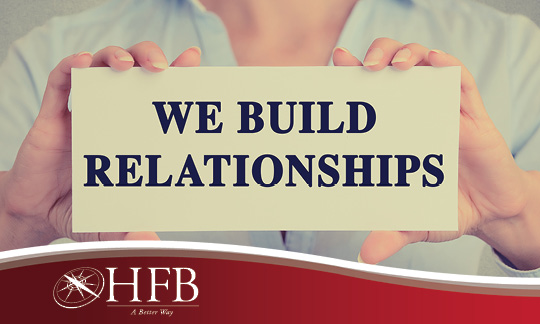 Sponsorship considerations will be given to the following (but not limited to):
Community events such as walks, runs, auctions, golf tournaments, etc.

Community service/development organizations

Cultural programs/events

Fundraising dinners and luncheons

School fundraiser
Priority will be given to:
Not-for-profit organizations

Activities or organizations that promote public awareness in the areas we serve

Activities that specifically support improving the financial well-being of our community

Requests that provide positive public awareness of our products and services

Organizations conducting business within the immediate area of our locations

Home Federal Bank account holders
In-Kind Donations, Sponsorships or Event Participation
We ask that all in-kind donation, sponsorship requests, and event inquiries are made at least 45 days prior to funding to allow time for proper consideration. HFB also donates used computer equipment, office equipment and furniture to community organizations. For more information, please contact our Marketing Department at 318-841-5394. Thank you!
*Enrollment in HFB Online Banking is required to use our mobile app!* Mobile carrier's text message and data usage charges may apply. Contact your provider for details. Endorsement required for mobile deposit. Limitations may apply. Please refer to HFB's rules governing funds availability. Use of the HFB Mobile App requires iOS 11.0 or later, and Android 9.0 or later